Not that long ago, a physician could leave residency or a group practice, pick a community, borrow money for equipment, rent an office, put up a sign, and start practicing medicine. Today, the administrative and financial challenges of starting and operating a practice have increased dramatically. The revenue cycle is quite complex, the cash outlays are much higher, and more government regulations affect medical practices.

To ensure a better chance of success, the physician needs to start with the right structure, people, and processes. From securing a loan to hiring staff to choosing software and equipment, a myriad of tasks and important decisions will impact practice operations for years to come. Fortunately, the physician does not have to go it alone when starting a practice. This is your guide for the journey ahead.


Released: April 5, 2013


Revised:

April 5, 2019


Expires: April 5, 2022


Target Audience
This course is appropriate for physicians, residents, and students in all specialties.

ACGME/ABMS Competencies
This program addresses the following desirable physician attributes:
Practice-based Learning and Improvement
Interpersonal and Communication Skills
Course Objectives
Upon completion of this enduring material, readers should be able to:
Examine options for the legal organization and financial structure of a new practice;
Determine professional affiliates, vendors, suppliers, and third parties to assist in practice setup;
Ensure compliance in hiring and managing staff;
Employ effective billing and revenue cycle strategies for financial success; and
Identify strategies for marketing initiatives online and in person.
Teaching Methods
The participant is required to read the course in its entirety and complete a test and course evaluation to obtain credit.

Refund Policy
No refunds will be processed for this product.

Sponsored by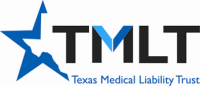 TMLT — Earn a 3-Percent Professional Liability Discount
TMLT policyholders who complete this program may earn a 3-percent discount that will be applied to their next eligible policy premium.